All of Opal3's features have been developed in close
cooperation with our customers.
Title

The Corporate Dashboard
Image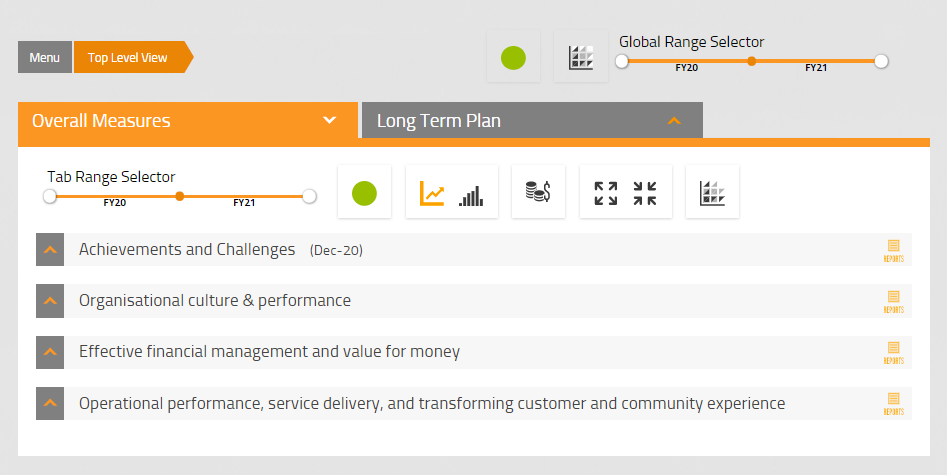 Description
The Corporate Dashboard shows key performance information
All tabs, sections and content can be tailored to requirements
The dashboard can show non-financial, financial and risk information
Information is shown in graphical format, including time series
Variance commentary and recommendations for improvement are shown for each indicator.
Personal dashboards are also available
Image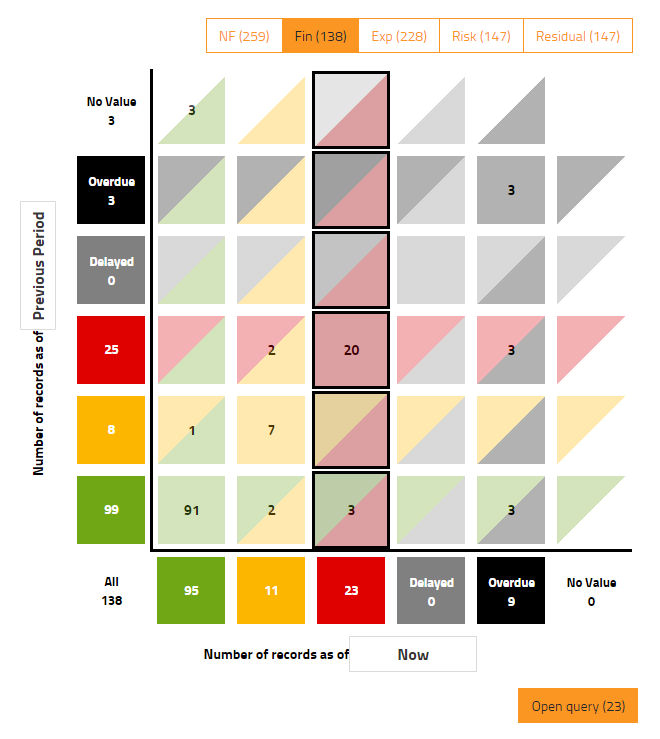 Description
This Dashboard shows change over time, from a traffic light in one period (y-axis) to another, later period (x-axis).
The selector at the top is set to Financials only. Additional filters are also available.
The selected column shows all indicators that are currently red / off target. 
Clicking on the "Open Query" button will provide detailed results for the selected indicators.
Image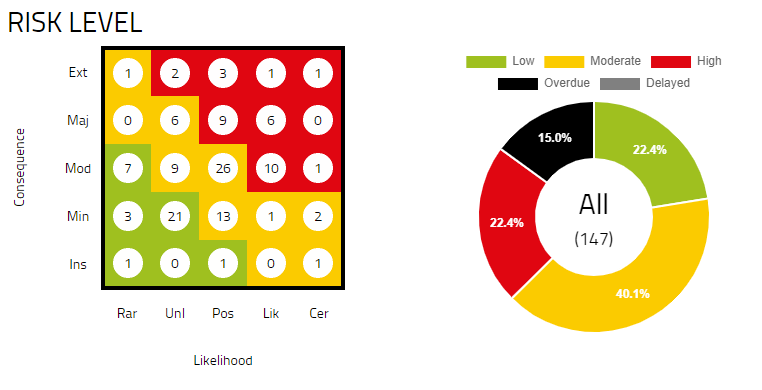 Description
This dashboard focuses on the risks of the organisation.
A wide range of filters can be applied.
Clicking on any cell or pie chart section provides detailed information.
Residual risk profiles are also available.
Title

Personal Dashboards
Image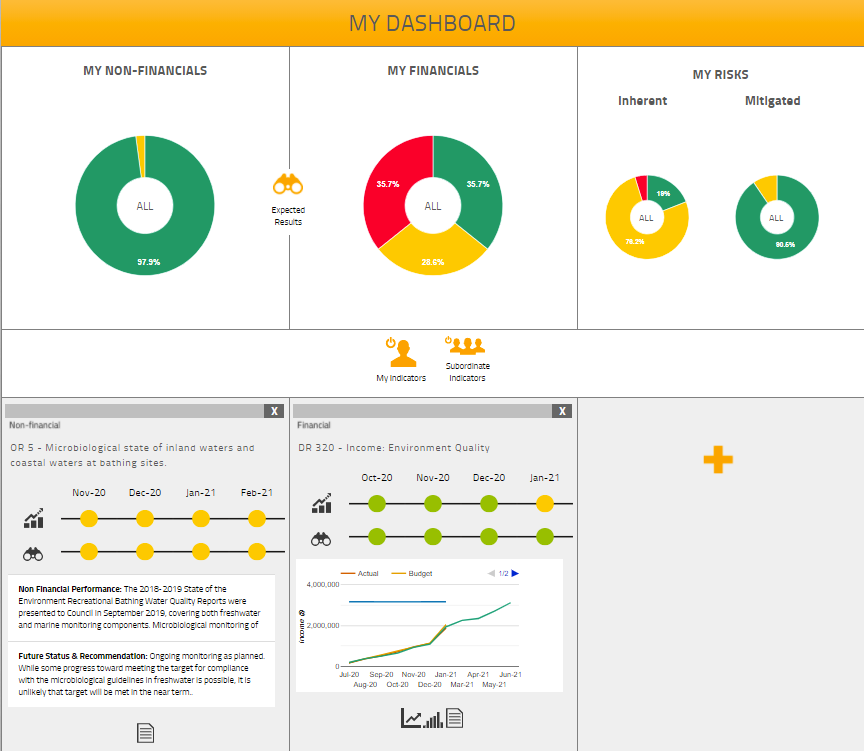 Description
"My Dashboard" shows each user's area of responsibility
Information is shown for non-financials, financials and risks
Toggle buttons allow for selection of personal accountabilities, subordinates', or both.
Chart segments lead to detailed reports
Users can add "feature" indicators to provide more immediate information below the dashboard
Image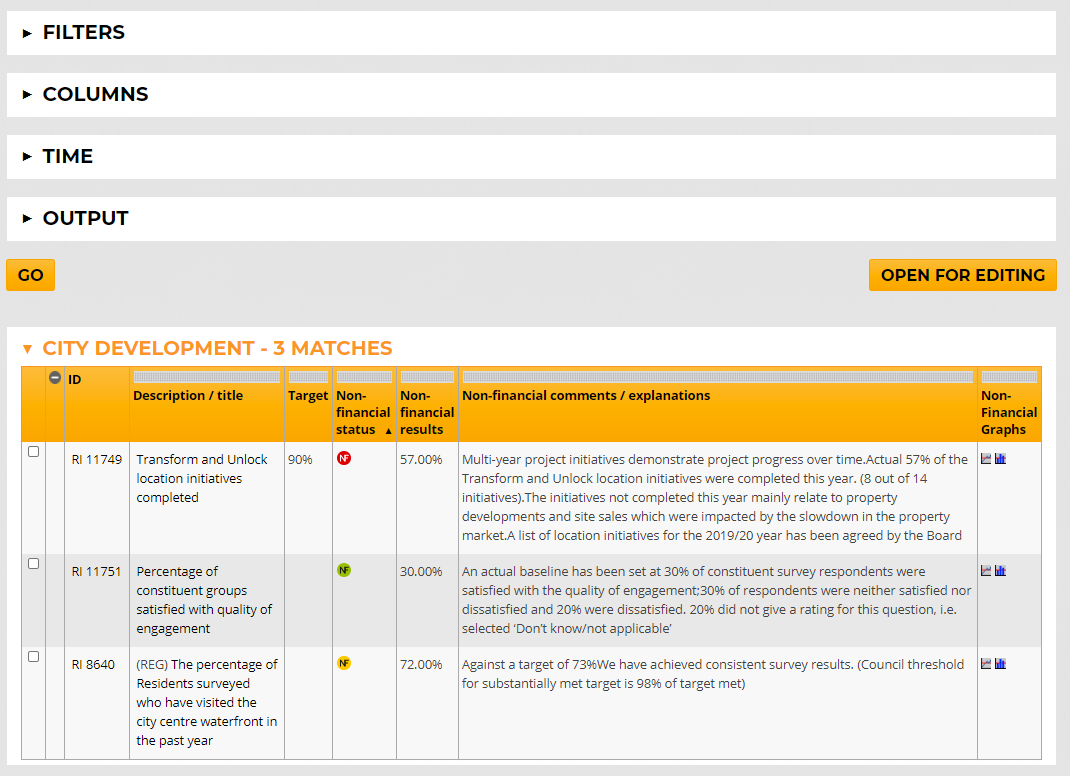 Description
All performance information can be viewed, selected and managed on screen.
Choose your filters, columns, time slice (incl time series) and output format
Review and manage
Save any useful Reports for regular display and discussion
Title

Corporate Reporting Templates
Image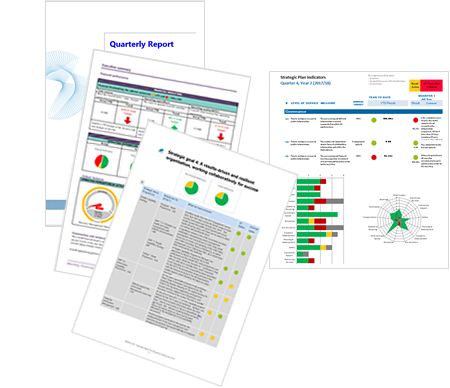 Description
Create and manage your own Corporate Report Templates
Tailor your Corporate Reports using MS Word or Excel
Use our dedicated mail-merge system to populate your templates with data from Opal3
Reports remain fully editable
Quarterly and Annual Reports have never been this easy!
Title

Accountability rules!
Image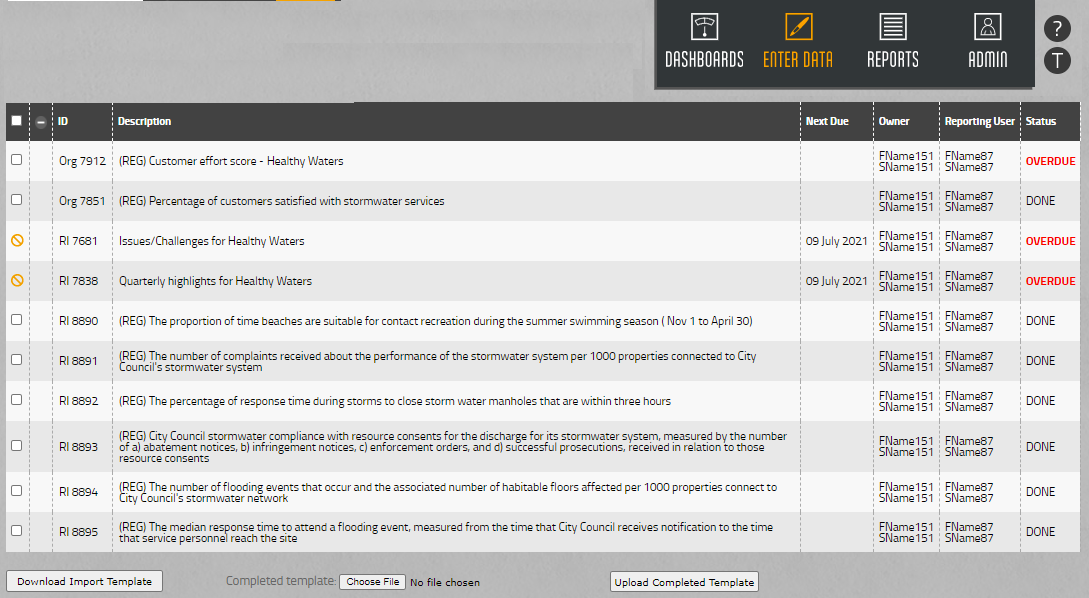 Description
Foster a sense of accountability with regular and common sense reporting
Automated email reminders with user defined time frames 
User defined targets and reporting frequencies
Data can be provided automatically by external systems
Results can be rolled up to higher levels (Sum, Average, Median)
Managers provide assessment and recommendations
Image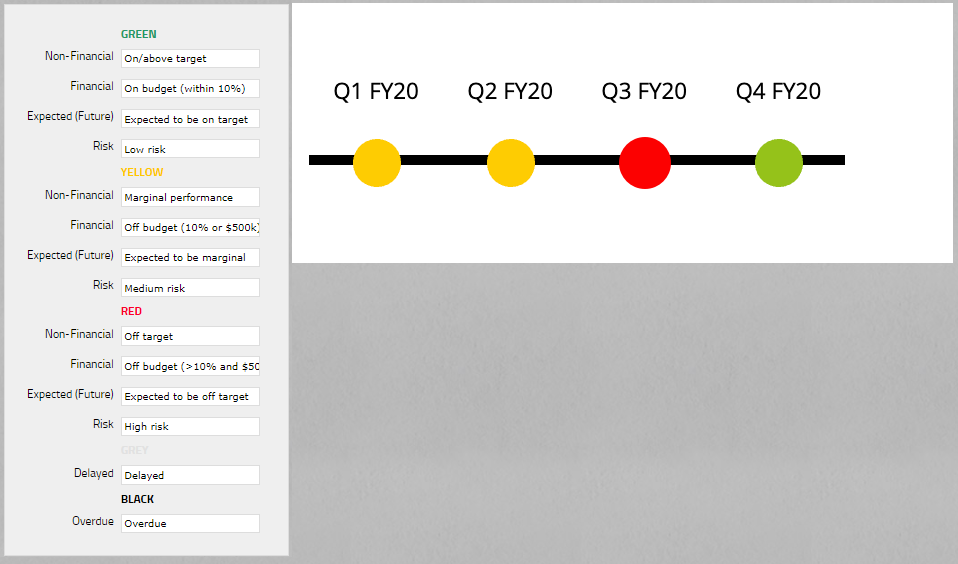 Description
Traffic lights can either be automatically assigned via specific criteria, or can be left to the decision of accountable personnel.
Title

Integration with source systems & access
Image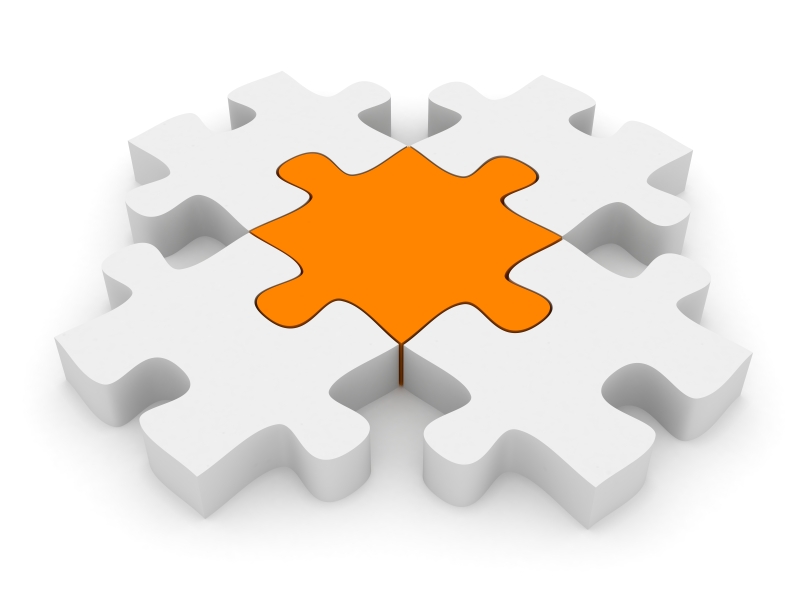 Description
Data Uploads

Via API (recommended)
Via Spreadsheet

Single Sign On